In mid-2015 Greece was in turmoil,

with banks closed and voters rejecting the austerity bailout terms from the European Union.

Yet on its eastern islands, close to the Turkish mainland, a different crisis was taking place. Hundreds of thousands of desperate people, pregnant women and infants among them, were crossing to the islands in fragile boats, fleeing violence and destitution in their home countries: the biggest refugee crisis in Europe since World War Two.

ActionAid Hellas could not stay indifferent in such an important historical moment for the arriving refugees and the country. For the first time in the history of ActionAid Hellas, the organisation decided to engage directly in supporting refugees in Greece, especially women for their protection and safety.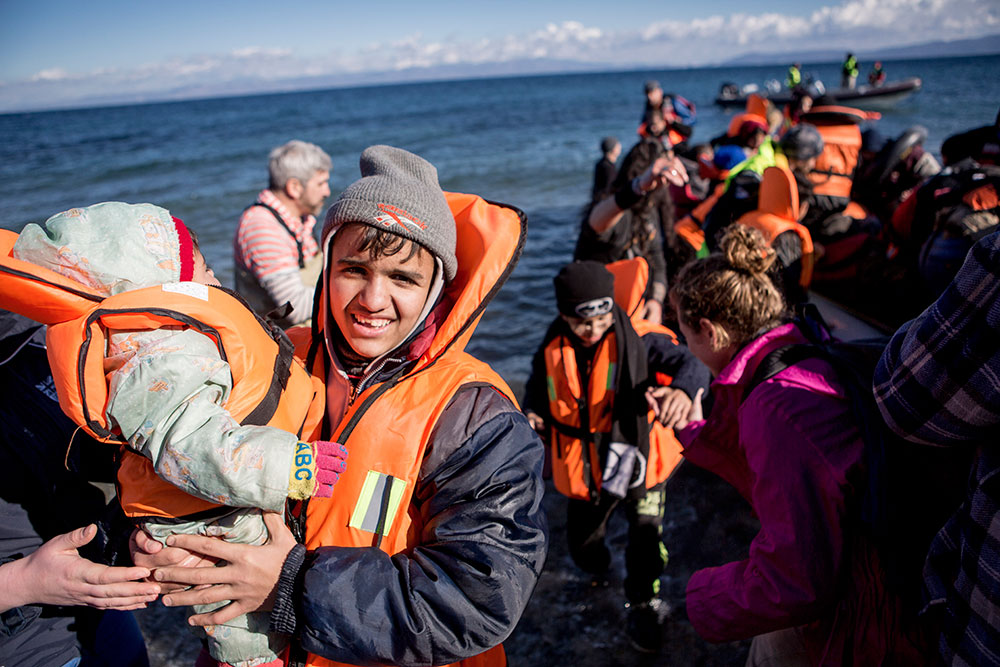 "ActionAid in Greece (Hellas), more used to responding to crises abroad, saw the need to provide assistance in the humanitarian crisis on its own doorstep."
- Sotiria Kyriakopolou, Protection Manager.