Southern Bangladesh is one of the most disaster prone areas in the world.

The area regularly experiences cyclones, tidal surges, coastal erosion and drought.

Climate change impacts have been increasing in recent decades and Kalapara, the coastal area where Sabita Rani lives, is very exposed to all these hazards.

Women in poor coastal communities are the most vulnerable to natural hazards and climate change, expected to care for children and the elderly as well as being responsible for providing food and water for the family. Because of this, women have the most potential to protect their families and communities, and to respond effectively to disasters when given the right support and resources.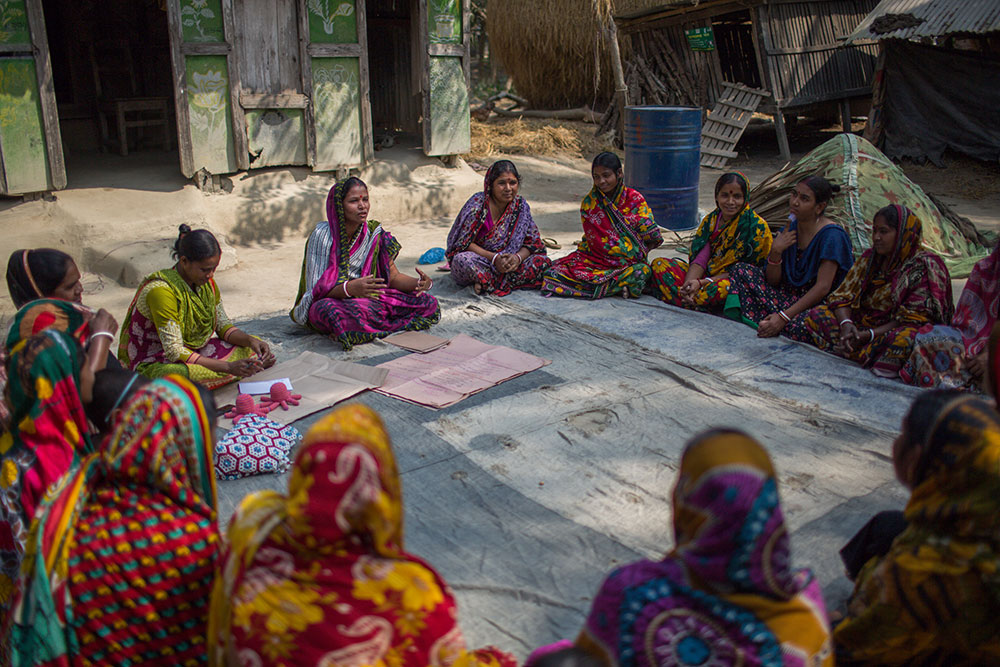 But women often have little control over resources or decision making, despite being best placed to know what is needed. Sabita Rani is a living example of how women have challenged this status quo, becoming an influential leader recognised in her own community and in the international efforts to deal with climate change.